Please note, that you are being redirect to

The contents of your cart with not be redirected. If you return to Kith Canada, your cart contents will still be retained.


Love Thy Community Presents Building Black Bed-Stuy
Introducing our latest feature as part of the Love Thy Community program in collaboration with Vault by Vans. Meet Building Black Bed-Stuy, a community initiative born in 2020, embodying the essence of community spirit.
Building Black Bed-Stuy has been a guiding light for minority-owned businesses during the pandemic, offering them crucial financial support. In return, their community has shown tremendous support, creating a reciprocal bond of growth and resilience. Together, they aspire to reach new heights.
We sat down with Building Black Bed-Stuy to delve into topics like community, gentrification, and their exciting partnership with Vault by Vans for Love Thy Community. The collection will be available for purchase on 10/8 at 343 Tompkins Avenue from 12-5pm. Read the full interview below.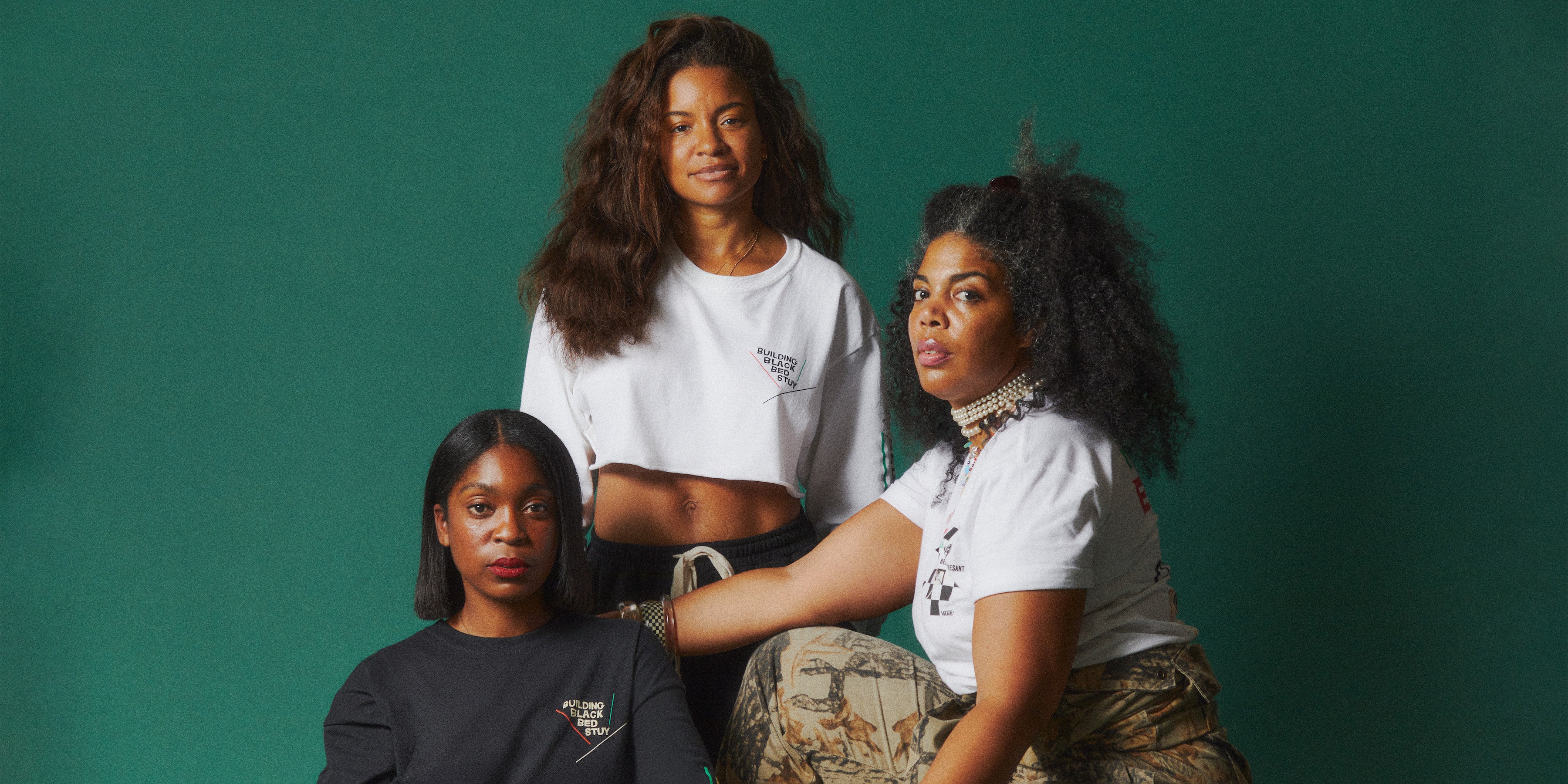 How did Building Black Bed-Stuy come together?
Kai: In 2020, we established BBB in response to the continuous coverage of community attacks during lockdown. Recognizing the need to take action, I reached out to Rajni and other friends, and together we determined that the best approach was to support community-focused Black-owned businesses, promoting liberation and independence through fundraising.
Rajni: In 2020, many people began to notice the disparities and injustices affecting the Black community. During Covid, I, along with many others, started to feel anxious about the unfolding situation. Protests were happening in our community, while Black-owned businesses were closing down. I realized that many White-owned businesses managed to stay afloat thanks to PPP loans and their access to resources. I kept thinking, 'What can I do?' That's when my friend Kai reached out, sharing the same sentiment. We wanted to take action, so we discussed, brainstormed, and took action with other friends.
Pouring into the community has been Building Black Bed-Stuy's mission since its founding. In what ways has Community shown up for Building Black Bed-Stuy?
Shani: In the first two years of fundraising, we managed to raise $75k annually to donate to the selected businesses. This was a remarkable achievement for us as newcomers, and it wouldn't have been possible without the support of our community, both in donations and sharing our initiatives during a critical time. Beyond our online fundraising, the community has consistently shown strong support for our weekly markets and Black-owned brands. What makes this special is that these small businesses understand that their participation makes them integral to the process. Their ongoing support at our markets has become an additional fundraising source. The funds from vending fees contribute to our annual donation fund, creating a circular economy where Black dollars in our community are reinvested, emphasizing the idea of 'us supporting us.'
Kai: Our primary fundraisers have been community crowdfunding - the most significant way our community has shown support. They believe in the work we're doing and the importance of the chosen businesses. With their support, we've raised over $100k, all of which has been reinvested in our neighborhood.
Why is community so important?
Shani: Without community, we have nothing to hold on to. Community is the daily tie that binds us, keeps us grounded, reminds us of our past, and helps us move into the future. As Black people, we fully understand that it takes a village. We have always relied on each other because we inherently understand that the systems of this world are not in place to help us progress. Together, we can always go further.
Kai: It serves as the foundation that supports and uplifts us as a community. We, as a people, subscribe to the principle that it takes a village - and indeed, it does. To achieve complete sovereignty, we require the assistance of our community. Collaborating together is a significant component of establishing our economic independence.
Rajni: The definition of community is the sense of fellowship with others. It's the village you build - the place where you find safety. Community represents our past, present, and future. It holds significance because we all require a tribe to facilitate our growth, encourage us to improve, and achieve better results.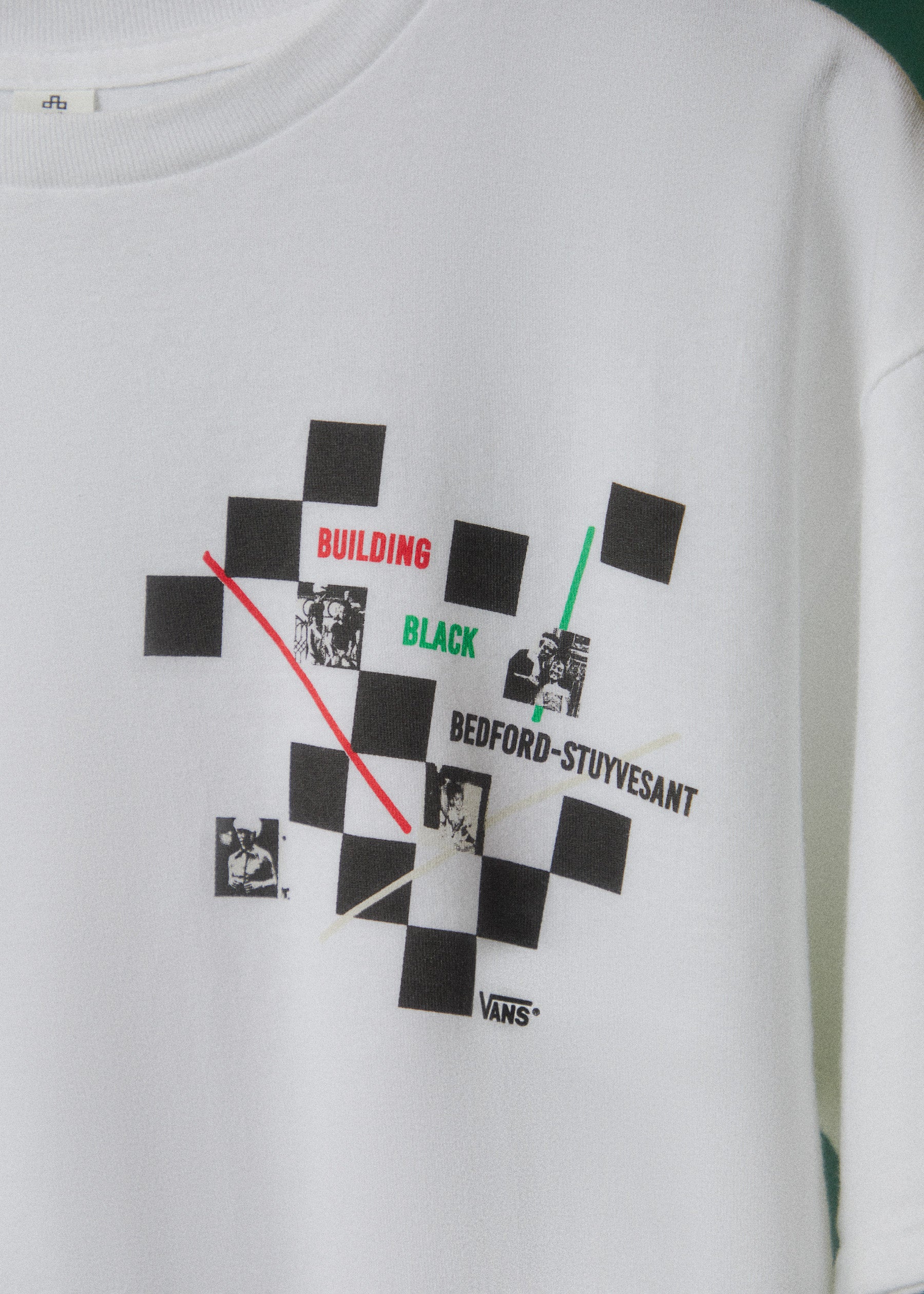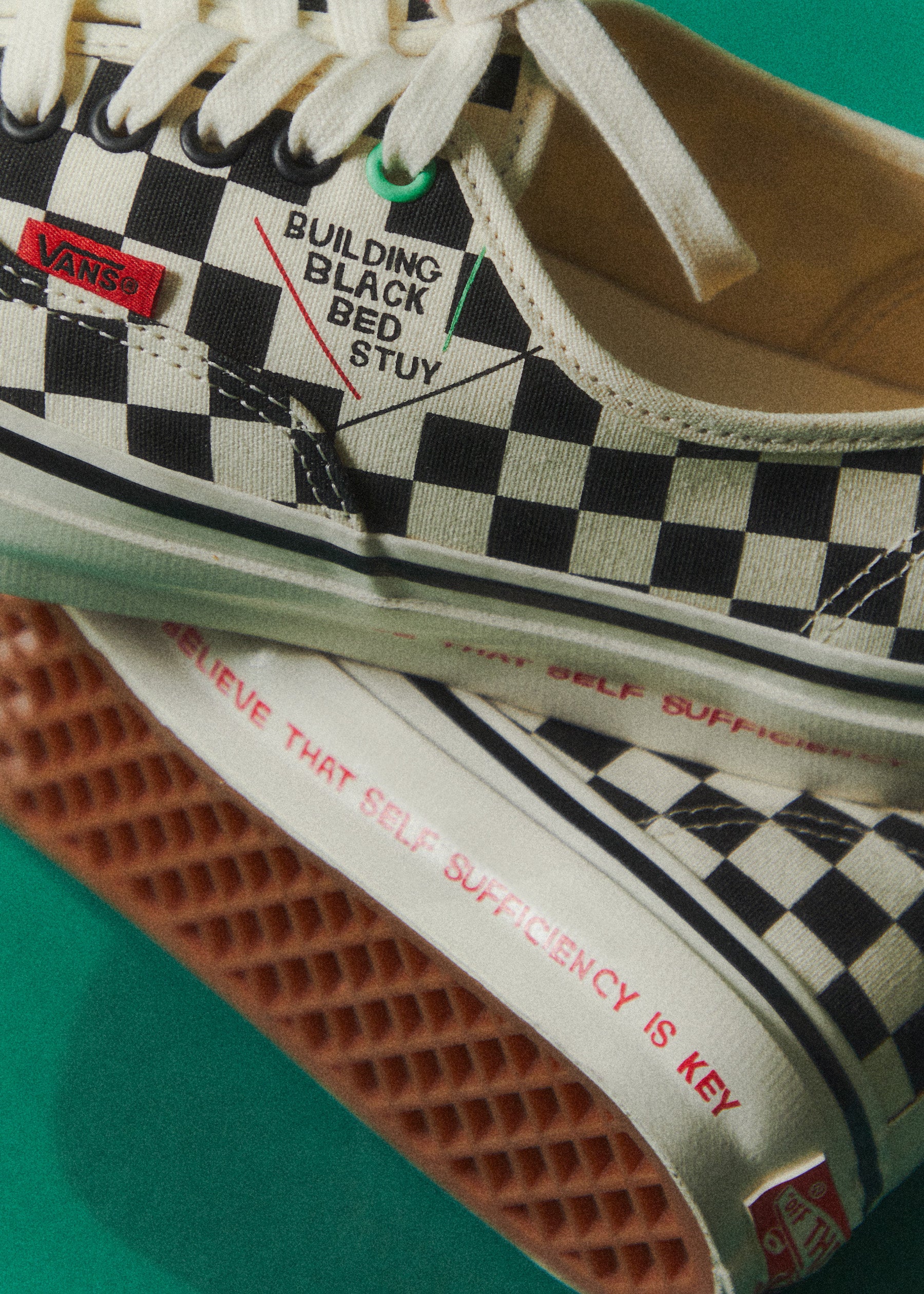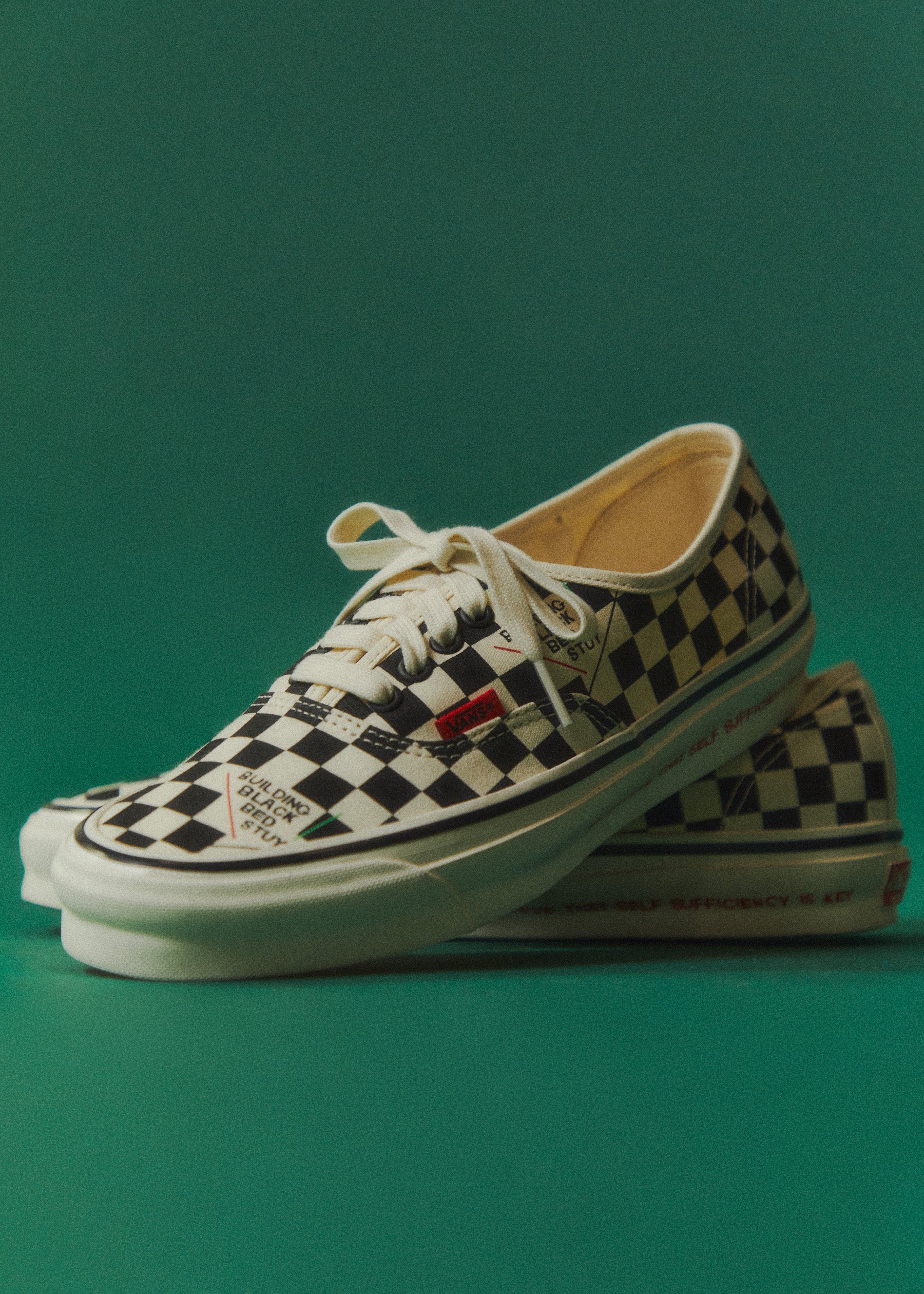 How can communities unite to address gentrification while embracing its beneficial aspects?
Shani: Last year, we hosted two open forums for the community, addressing gentrification, its effects, and potential solutions. Frequently, ancestral homes are lost by Black families due to deed theft, predatory buyers, lack of financial resources, or information on preservation. As the younger generation, it's crucial that we initiate more discussions with our elders to bridge the gap and ensure Black communities remain in historically Black neighborhoods. We must preserve not only Grandma's house but also Black-owned groceries, hardware stores, and other parts of our Bed-Stuy elders' lives.
In these forums, we invited experts from various housing fields to engage with the community on housing resources and local collective ownership programs, preserving our presence in our neighborhoods. Ongoing dialogues like these can lead to actionable solutions with broad community support. Addressing gentrification starts with comprehensive communication. New residents should understand and respect the existing community. They are drawn not only by price points but also the rich culture these communities have cultivated. It's vital for newcomers to get involved, support local organizations, patronize POC-owned businesses, and actively engage in conversations to uplift all residents.
Kai: To begin, it's essential to have a conversation acknowledging the existence of gentrification and its impact on our neighborhood. While it might be an inevitable shift, there's a significant disconnect between what was here and the current transformation. There must be an acknowledgment of this neighborhood's rich cultural history.
Rajni: One can start by understanding that there was already a culture in place.
What have been some of Building Black Bed-Stuy's greatest accomplishments?
Shani: Beyond fundraising, it's rewarding to witness the growth of the businesses we collaborate with at our weekly markets. It has evolved into more than just a vending opportunity; it's become a space where Black entrepreneurs can unite, build relationships, exchange ideas, share resources, and discover opportunities. Fostering this environment is crucial in promoting economic independence within our communities, which, in turn, helps to preserve their integrity. All in all, being able to create a space for these connections to flourish has been a very rewarding experience for me.
Rajni: Providing young and under-funded businesses with space and resources to grow is an ongoing accomplishment.
How has Building Black Bed-Stuy grown throughout the years?
Rajni: We've expanded our BBB community, fostered the growth of the businesses we aim to support, and will keep growing with the support of our Black community and allies.
Shani: The impact of our BBB market event has significantly increased over the last two years, as we've been able to host more small businesses and attract more visitors since its inception in 2020. Special acknowledgement goes to the Tompkins Association of Merchants and Bridge Street Development Corporation for securing a permit with the city to host an Open Streets event called TAMA SUNDAYS. This opportunity allowed our visitors to engage not only with our brands but also with all the small businesses on Tompkins Avenue, also known as Black Girl Magic Row, where many storefronts are owned by Black women.
TAMA SUNDAYS closes Tompkins Avenue from Gates to Halsey to car traffic, creating an open space for the neighborhood to come together, enjoy music, and partake in activities. Hosting our markets in a more significant way during this event has greatly expanded our impact and reach, bringing more visibility to our cause and initiatives. There's nothing better than having a space where neighbors can come together to support Black businesses and witness the joy of people dancing in the streets and enjoying the sunshine.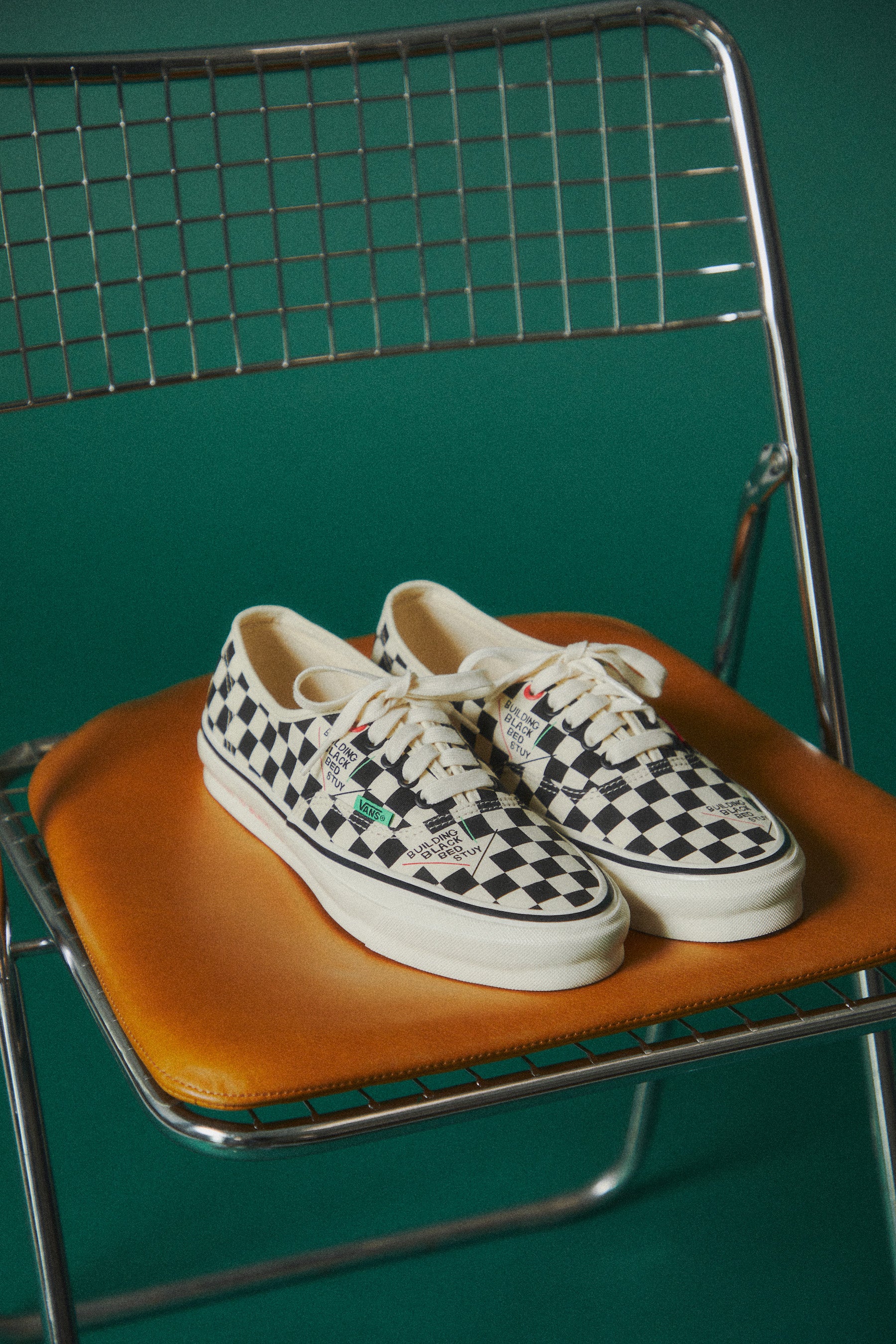 How can vendors become part of Building Black Bed-Stuy?
Shani: Currently, they can email us at buildingblackbedstuymarket@gmail.com for information on any upcoming market opportunities. Our website will be launched soon!
What does this partnership with Vault by Vans and Kith for Love Thy Community mean to Building Black Bed-Stuy and its community?
Rajni: This partnership is about building equity within the Black community. Equity is something that the Black community was denied due to systemic and structural racism. This collection will help raise funds to support these businesses in their journey towards success. Every contribution matters when it comes to funding Black-owned businesses.
Shani: This is an incredible opportunity for us to contribute to fundraising. Over the past two years, fundraising has become increasingly difficult, leading us to reduce our donations to each business from 25k to 10k. The momentum to donate to Black-led organizations has waned post-COVID, and the racial and socioeconomic turmoil of 2020 appears to have been forgotten. Therefore, this partnership with the Vans and Kith donation will provide us with some longevity to continue our work despite the challenges we face in fundraising.
Can you explain your design choices for your capsule? Any hidden gems?
Rajni: We aimed to create something in line with our simple yet bold logo. The design aesthetic had to incorporate the colors of the Black Liberation Flag, which are also part of our BBB logo. The check print, unmistakably Vans, was a focal point that we wanted to emphasize and add texture to. The checkerboard print is a classic loved by people of all ages and backgrounds. However, the design element we knew we had to include was the BBB Statement, which we achieved by having it written out on the laces. This hidden gem is not so hidden and makes a bold statement about why Building Black Bed-Stuy is worth supporting.
Shani: For the tee, embedded within the prints are photos of old Bed-Stuy, featuring people who lived and grew up there—particularly images of many of Kai's family members. We felt that using actual residents' photos created a stronger connection than illustrations, as these images capture memories of this beloved neighborhood over time.
Lastly, where can we find you?
You can connect with us on Instagram @buildingblackbedstuy. For our GoFundMe campaign, please click this link: https://www.gofundme.com/f/2023-building-black-bedstuy-fundraiser. Join us for our final three market events of the season, taking place in front of Sincerely, Tommy at 343 Tompkins Avenue from 12-5pm on 10/1, 10/8, and 10/29.